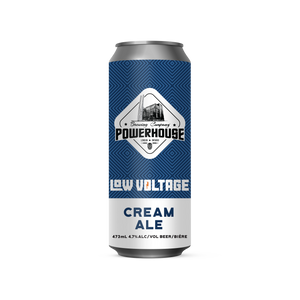 A clean, well-attenuated, flavorful craft ale. It is a lower alcohol offering with a slight corn sweetness but provides everything you need. It's both easy drinking and refreshing. One may enjoy this in the dressing room before hockey or after mowing the lawn. Super crushable.
Can deposits ($0.10 per can) included in price.
Based on provincial regulations, Powerhouse Brewing Company can only ship beer within Ontario. All orders require a valid 19+ government-issued photo ID to accept the delivery. Orders are shipped with Purolator.