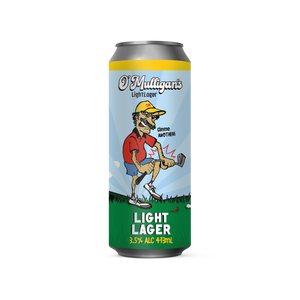 O'Mulligans Light Lager is for the everyday golfer frustrated with their swing and drinking their way through it. If you're anything like O'Mully and end up drinking more than actually hitting the ball you may need something to drown your sorrows in after a missed shot.
This premium light lager is best enjoyed under the sun. Aromas of baked cereal grain and toasted bread with a subtle touch of sweet honey on the finish leaves you with a crisp clean finish perfect for the course.
Gimmie Another! Here's to enjoying the simple pleasures in life: friends, beer, and terrible golf swings!